**** All Sales Are Final!!!! No more ReFunds!******

We Made The Cover of the Washington Post "Weekend Section" #WeDragDC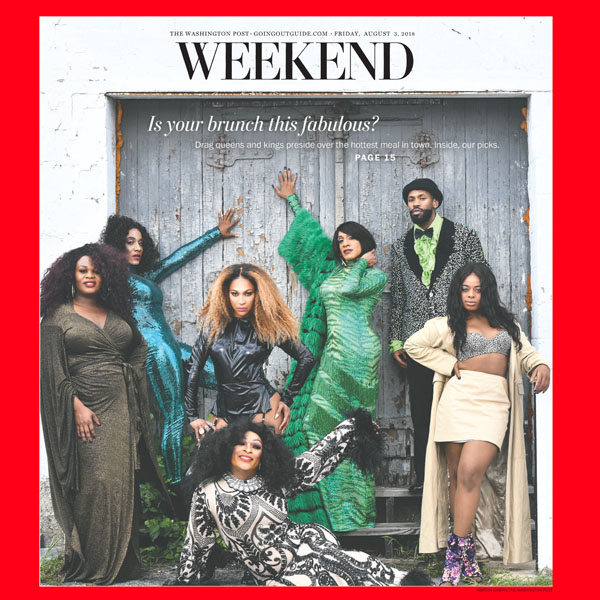 Shi-Queeta Lee and her Divas of illusion serve and entertain you with their impersonations of Mary J. Blige, Whitney Houston, Beyonce, Lady Gaga, Tina Turner,  Jill Scott, Cardi B.

, Marvin Gaye and more. You also enjoy a wonderful All-You-Can-Eat Brunch Buffet featuring items such as: Eggs, Bacon, Turkey sauage, Green beans, Mac & Cheese, fried potatoes & oinons, Fried Whiting Fish, Chicken Stir fry, Waffle Station, Cheesy Grits, Salads, Fresh Seasonal Fruit, Some Vegan options, Desserts and much more. Your first Mimosa or Zing Zang Bloody Mary is FREE!



1. LARGE GROUPS: Must arrive on time and all be present if they wish to be seated together. 

We advise arriving 15 minutes early to your seating time.
2. TICKET PRICE INCLUDES: The Show, an All-You-Can-Eat Buffet, your first Mimosa or Bloody Mary, 10% DC Sales Tax. Does not include Eventbrite fees and added taxes.  
3. REFUNDS: All Sales Are Final!!!! Tickets are Not Refundable! 
4. AGE LIMITS: There is age limit for Brunch. We do ask that you use parental discretion or Call to make sure.
5. PARKING: There is Plenty of FREE Lot & Street Parking


Hoe's Are You Ready? …..o0o0o0o0o